Where can I see the dates that my Small Group is scheduled to meet?
Some small groups, run weekly, some fortnightly, and some on the first and fourth week of the month etc.
Some even take a break during school holidays as people go away, look after grand children etc.
The "events" feature within Church Connect (ChurchTrac), has all the upcoming dates listed so you can add them to your calendar, or check on the fly.
To View this simple Calendar, including all events at Freeway, either
1. Click on the Calendar Card or Tile within Church Connect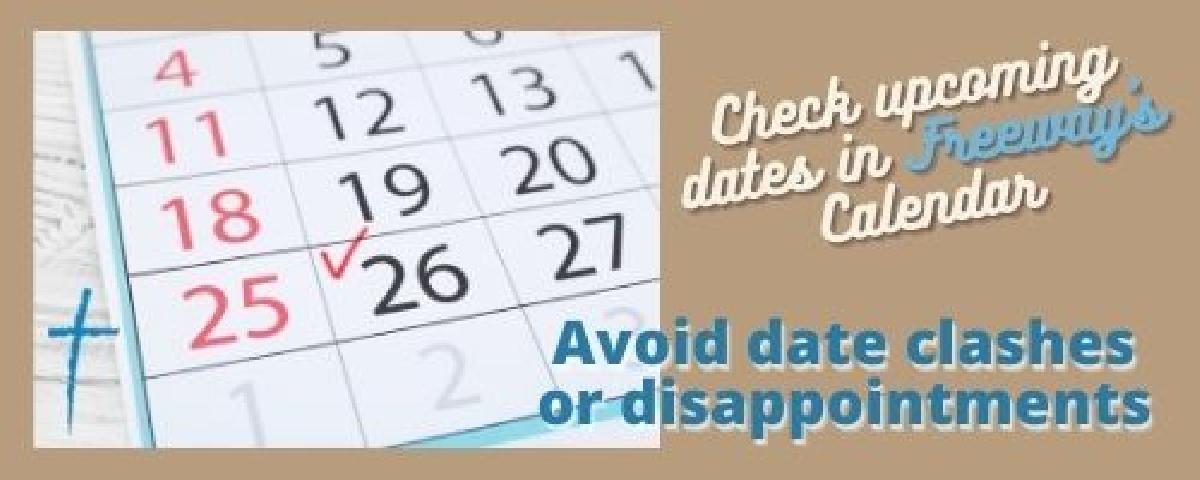 2. Go directly to our Website "Calendar" page
This can be found at Calendar - What's on at Freeway! which is also now in the main menu.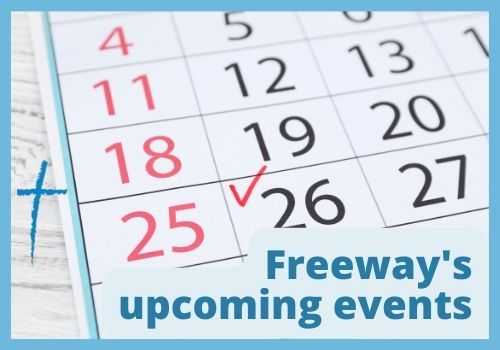 Please note that
Both view give you a month and a list view
You can move to different months using the controls at the top of these boxes
And you can touch or click within these boxes and scroll up and down, if the whole month is not showing on your device.