Our Team

Pastor Mason Taylor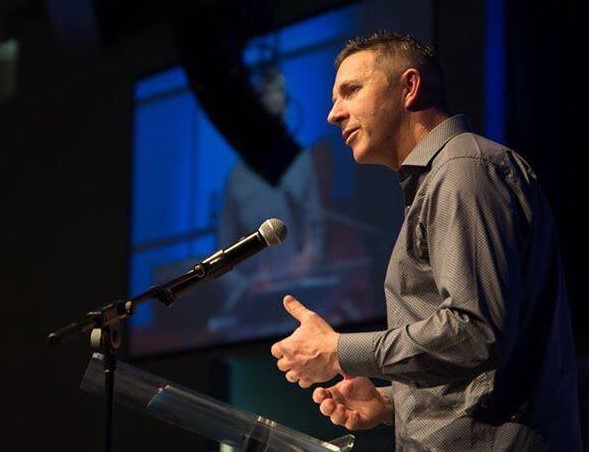 Since becoming a Christian at the age of 18, Mason has had a heart for people, and most of all for people to come to know and experience the saving grace that Jesus can only bring.
Mason spent many years serving in his local Church, Wodonga District Baptist Church, as a Youth Leader, Musician, and on Church Leadership.
In 2006 he responded to Gods call to equip himself further for ministry by studying at the Bible College of Victoria; now Melbourne School of Theology, graduating with a Bachelor of Ministry. This was a real step of faith as study was quite a change from the building sites he was used to. Prior to studying Mason had worked in the building industry for 18 years as a bricklayer and owned his own business.
In 2011 Mason was put on staff at Wodonga Baptist as the Young Adults Ministry Coordinator. He went on to do his Ordination studies at Whitley College graduating with a Diploma in Ministry Studies and was Ordained as a Baptist Minister on the 18th October 2015.
Mason is married to Sandy and they have three children Amie, Katie and Lachlan.
They moved to Chelsea in 2013 after accepting an Associate Pastors position here at Freeway and in 2014 Mason took on the role of Senior Pastor. Living in Chelsea has also given Mason a great opportunity to watch his beloved Carlton Football team play.
Since coming to Freeway Mason has shared his passion for the Bible through his teaching and continues to point people to the saving grace that comes from a relationship with Jesus.
"Our faith in Jesus transforms every area of our lives. It is "A new way to live".
Mason Taylor is the sole pastor of Freeway Baptist Church. Mason, his wife Sandy and three children Amie, Katie and Lachlan moved to Chelsea from North East Victoria where Mason has a back ground in the building trade as a bricklayer. In 2006 Mason left the building industry and began full time study in a Bachelor of Ministry at BCV now MST graduating in 2010. In 2012 he began his ordination study at Whitley Collage receiving his ordination in October 2016. Mason was drawn to a saving faith in Jesus at the age of 18 in 1989, since then he has been following Jesus and encountering his grace, warming his heart with affection for God. Mason hopes that Freeway is a place where the message that in Jesus, God loves and saves sinners, is heard, understood and transforms our hearts with affection for God and grace toward each other.

Leadership Team
We are fortunate to have have some excellent people on the leadership team
Brendan Bevis - Deacon

Brendan is married to Di and they have 3 sons, all married, resulting in 7 grandchildren. Growing up in a Catholic School he developed an early Faith in God. Previously involved in Church life at Christ Church Dingley for many years before he and Di moved to Patterson Lakes. Coming to Freeway over 13 years ago he has served in many outreach programs and events and Church treasurer. He currently leads the Pastoral Care Team and is serving as a Deacon. He has a Diploma in Financial Planning and was self-employed for 25 years until recently retiring. Interests include grandchildren, landscaping, politics, share market, physical/mental wellbeing.

Jenny Nelson -

Deacon

Jenny is married to Phil and mother of 3 sons. Becoming a Christian at the age of 17 through involvement with an organisation called ' Young Life' Jenny has been serving in the local Church since that time. A Founding member of Freeway Jenny has had a variety of roles during this time and was the Secretary until Nov 2017. She has completed studies in Child Care, Welfare, Counselling, Management and Auditing and is currently working part time within a Community Mental Health Service. She also leads a home group and the Freeway Craft Group. Interests include Photography, Craft, Cooking, Gardening and Camping.

Sam Gueli - Deacon

Sam is married to Stella and they have 3 sons. He became a Christian in Belgium in 1985, and baptised in 1986. They moved to Australian in 1996. Sam has previously attended Baptist Churches and came to Freeway in 2001. He currently serves in the Music Team, Church Maintenance and as a Deacon. Sam has over 28 years' experience in the Cabinetmaking field and works at a joinery company as a Project Manager. His hobbies include Motorbike riding, boating and camping and he also enjoys challenging bible studies.

Robyn Terrey -

Deacon

Robyn grew up in Sydney and became a Christian during her nursing training. Following midwifery training here in Melbourne she undertook a two year diploma in Theology at Melbourne Bible Institute (now Melbourne School of Theology) where she responded to the Lord's call and pursued missionary training and a career with Wycliffe Bible Translators Australia, serving both in the Philippines and Australia. Robyn retired from Wycliffe in 2015 but has continued assisting with short term literacy projects, currently in a 3 year project in the Philippines. She moved to Chelsea in 2016 and has been a member of Freeway Baptist Church since then.

Phil Nelson -

Deacon

Phil grew up in the Melbourne suburb of Moorabbin and became a Christian during his late teens. Phil trained as a Fitter and Turner and has for the past 40 years worked in the Food Packaging Industry in a variety of roles from Maintenance Fitter to Production Manager. Phil is married to Jenny. They have 3 sons and also 3 granddaughters. Phil was one of the founding members of Freeway Baptist Church serving on leadership as Administrator before stepping down to recharge his batteries. Phil is currently back on leadership serving as Treasurer and is also a leader in the Club Freeway ministry.
Ministry Team Leaders
| | |
| --- | --- |
| | |
| Sandy Taylor - Club Freeway Leader | Samara Beeching - Crèche Leader |