Our Team
Pastor Mason Taylor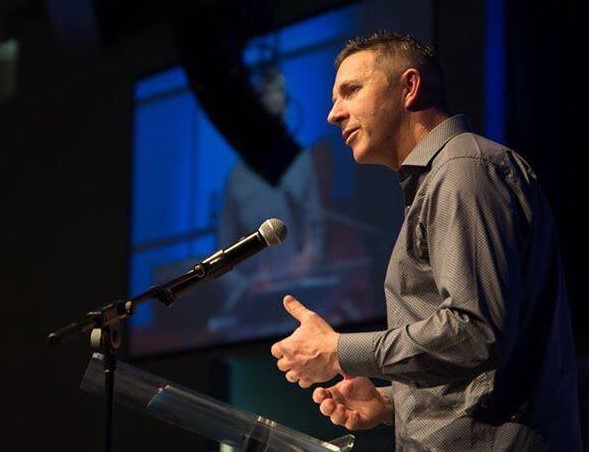 Since becoming a Christian at the age of 18, Mason has had a heart for people, and most of all for people to come to know and experience the saving grace that Jesus can only bring.
Mason spent many years serving in his local Church, Wodonga District Baptist Church, as a Youth Leader, Musician, and on Church Leadership.
In 2006 he responded to Gods call to equip himself further for ministry by studying at the Bible College of Victoria; now Melbourne School of Theology, graduating with a Bachelor of Ministry. This was a real step of faith as study was quite a change from the building sites he was used to. Prior to studying Mason had worked in the building industry for 18 years as a bricklayer and owned his own business.
In 2011 Mason was put on staff at Wodonga Baptist as the Young Adults Ministry Coordinator. He went on to do his Ordination studies at Whitley College graduating with a Diploma in Ministry Studies and was Ordained as a Baptist Minister on the 18th October 2015.
Mason is married to Sandy and they have three children Amie, Katie and Lachlan.
They moved to Chelsea in 2013 after accepting an Associate Pastors position here at Freeway and in 2014 Mason took on the role of Senior Pastor. Living in Chelsea has also given Mason a great opportunity to watch his beloved Carlton Football team play.
Since coming to Freeway Mason has shared his passion for the Bible through his teaching and continues to point people to the saving grace that comes from a relationship with Jesus.
"Our faith in Jesus transforms every area of our lives. It is "A new way to live".
Leadership Team
We are fortunate to have have some excellent people on the leadership team
Jenny Nelson

(Secretary)

Brendan Bevis

(Treasurer)

Sam Gueli
Robyn Terry
Rose Broughton
Ministry Team Leaders
CLUB FREEWAY- Sandy Taylor CRECHE- Samara Beeching PLAYGROUP- Cathy Trutsch



SALT YOUTH- Reagan & Jacqui Grainger MUSIC- Mauro Felici COAST- Paul Armistead
SOUND- WELCOME- Rob and Christa Myers HOSPITALITY- Pete and Chrissy Crawford