Why are there different colours for events on the Church Calendar?
Freeway's calendar of events can easily be viewed at our webpage - Calendar - What's on at Freeway! or from the Church Connect App
Rather than a bland looking calendar, we use colours to distinguish between the different types of events, ministries or groups.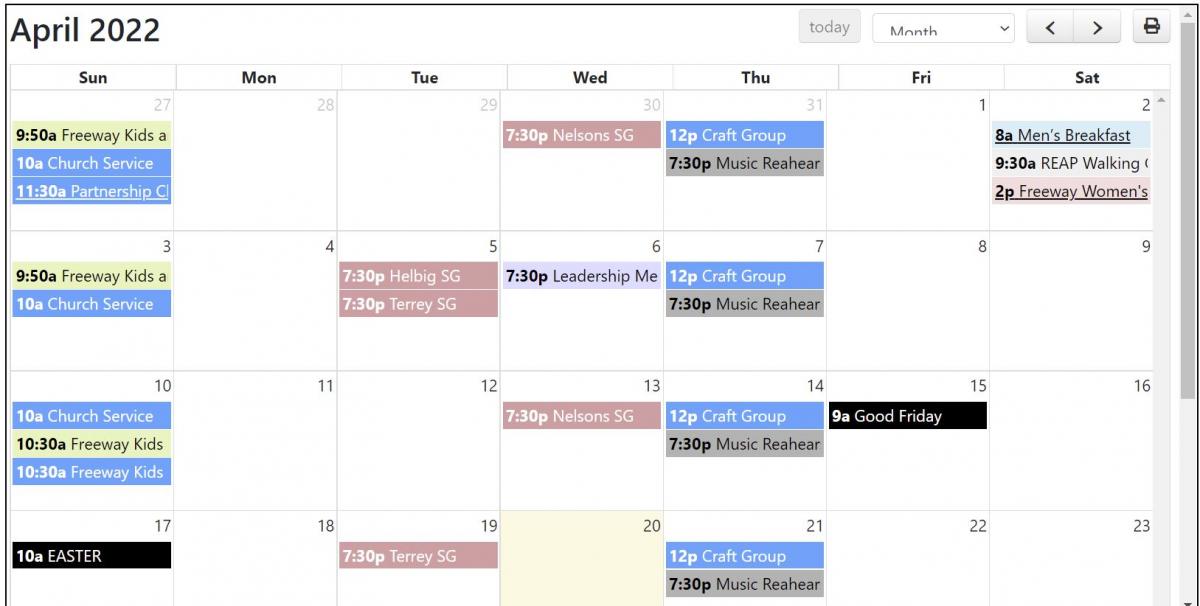 The colours are currently set, withing ChurchTrac) as per the examples below:
Those who can access our ChurchTrac database system, should also refer to How to assign an Event to a specific calendar if needed.