Our History

The Story of Freeway.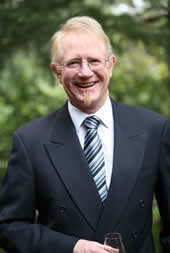 1996 - The start
In 1996 a number of families from the
Chelsea
and
surrounding
area responded to God's call to birth a new Church in the Chelsea area. After praying, searching,
planning and seeing Gods provision, Freeway Christian Life Centre was birthed.
The first service was held on the 4th August 1996 at St Leonards College Gym, Riverend Rd, Bangholme. Rev David Mitchelmore was the first Pastor
The Church became an incorporated body on the 15th October 1997 and in 2000 was accepted into the Baptist Union of Victoria.

2008 - The Move!

As the Church grew, it sought a more permanent facility which would provide opportunity to expand. On the 20th January 2008, after much searching, the Church moved to its current premises at the Chelsea Market Building, (Rear, Level 1/450 Nepean Hwy, Chelsea)
Over all these years, Freeway has continued to share the Gospel message to its community in a contemporary and vibrant way both within the Church and also t
hrough Community events, music and outreach.
2013 - We welcome Mason!
Many people have shared this journey and in 2013 we Inducted Mason Taylor as Associate Pastor (14th April 2013). In that same year we fondly farewelled our Senior Pastor David Mitchelmore after 17 years of ministry (15th December 2013). Rev Mason Taylor was inducted as Senior Pastor on the 18th May 2014.
2015 - Our new name
The church changed its name to Freeway Baptist Church on the 8th November 2015.
2016 - Re-launch within the community
On 3rd July 2016 Freeway Baptist Church relaucnhed its name in the community of Chelsea Victoria, with new logo, signage and website.
Freeway continues to seek to be authentic followers of Jesus in our local community bringing the wonderful message of hope and salvation found in God alone.