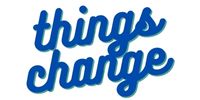 Please Note:
The instructions below were created as per the software or service at the time of writing.
Recent upgrades may have changed the options and/or appearance of the topic in question. if so, please use Google to search for this topic for an updated answer!
Why use Bitwarden as a password manager?
There are many excellent password manager services and sites available. You should always check the reviews of any product you are considering.
Normally I would steer away from "free" services for this type of thing, but when the FREE version comes as a cut down options version of a well renounced product, then this is acceptable.
The following is not based inb extensive evaluation but as a result of research for a free but useable service for Freeway.
Product
Paid Version
Free version
Bitwarden

Full features unknown and not tested.

Throttles down options have been tested and suits our needs.

Free Organisation version:

Allows 2 users
Password sharing

Synchronise across
Platforms:

Windows
Apple
Linux
Browser Plugins
IOS
Android

LastPass
Well renouned product.
Free version allows password sharing but if any changes are made then the changed detail needs to be re-shared.

Synchronise across
Platforms:

Windows
Apple
Linux
Browser Plugins
IOS
Android

Other?
Refer to this website for reviews of the best paid password managers