What can I find on Freeway's YouTube Channel?
Freeway Baptist has YouTube channel, which can be found directly at https://www.youtube.com/@freewaybaptist
Our videos are grouped into a number of playlists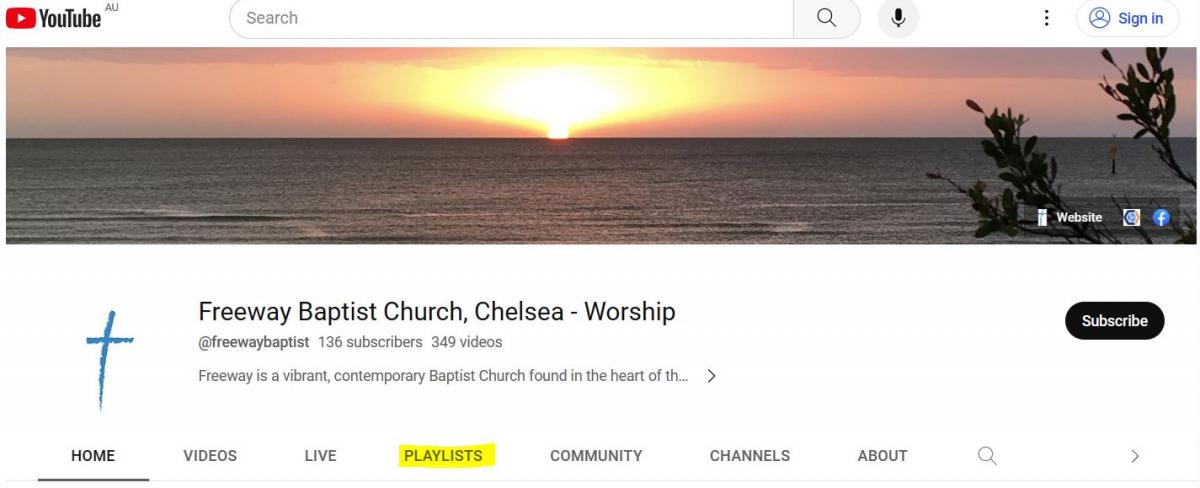 Our YouTube Channel is a great resource for those that may want to
1. Catch-up on our Worship Services that have been "Live Streamed"
2. Catch up on on individual sermons or even on an entire sermon series
3. View short "Stories of Faith" by some of our Freeway Family
4. Practice, or just enjoy the music of one of our worship song extracxts from our Live recordings.