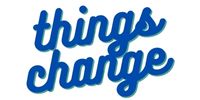 Please Note:
The instructions below were created as per the software or service at the time of writing.
Recent upgrades may have changed the options and/or appearance of the topic in question. if so, please use Google to search for this topic for an updated answer!
Why do I need to Register for Church Connect?
We have lots of useful information on our Church Connect Site, available to the general public.
For those that attend Freeway, we have lots of other useful details like
Events and what's happening
Newsletter Stuff
Monthly greeting from Mason
Finance and other Updates the Leadership Team
Update your Contact Details
Church Directory
Refer to "How do I Register" FAQ