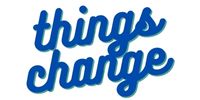 Please Note:
The instructions below were created as per the software or service at the time of writing.
Recent upgrades may have changed the options and/or appearance of the topic in question. if so, please use Google to search for this topic for an updated answer!
How do I re-subscribe to Freeway's SMS Text Messages?
If you wish to re-subscibe to text messages sent from Freeway, simply text YES to the church's SMS number to re-subscribe to text messaging.
The number is 0481 608 777