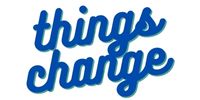 Please Note:
The instructions below were created as per the software or service at the time of writing.
Recent upgrades may have changed the options and/or appearance of the topic in question. if so, please use Google to search for this topic for an updated answer!
Why is Freeway Sending me SMS/Text messages?
Emails are good, but....
..... they get lost in the internet, or in our Inboxes, drop into spam folders, only get read perhaps once a day, or in the evening.
We will continue to send emails from our ChurchTrac database, church-wise, or to specific groups, to keep you informed.
SMS/TEXT messages are much more effective, ...
.... particularly for urgent reminders, changes of plans, requests for help ASAP etc, so we plan to use TEXT messages
A few quick things you might like to know regarding this so that this process will go smoother.
If you really don't want to receive them, there will be an opt-out option in the first message you receive, but then you might miss out on the latest re what';s happening at Freeway.

Save the Sending number to your phone's contact list, so that you know it is from Freeway.

we have changed everyone's mobile numbers within "Church Connect" to be in the "+614..." number format rather than "04..." format. This was necessary to make this work. if you change your phone number please remember to enter it in this international number format.

We won't bombard you with texts, but keep this facility for important messages.

You can reply, but it may not be answered straight away, and the response may be from anyone of the Freeway ChurchTrac admin people.

Some statistics from April 2021 in Australia (Source: Esendex)
The SMS open rate for Australia is 94%.

78% read every SMS.
By comparison, the Australian open rate for email is only 34%.