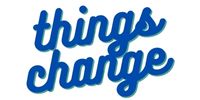 Please Note:
The instructions below were created as per the software or service at the time of writing.
Recent upgrades may have changed the options and/or appearance of the topic in question. if so, please use Google to search for this topic for an updated answer!
How to display PowerPoint slideshow on a different screen
This answer relates to doing it outside of Proclaim, by only using PowerPoint or a Windows video player program.
If PowerPoint or Video are imported into Proclaim there is no need to follow the procedure outlined here.
Freeway has 3 Output Screens.
The presentation computer has 3 separate monitor outputs, and it is useful to understand which they are and what they are used for.
Refer to this FAQ to understand their use:
To run PowerPoint to a different screen
Open PowerPoint presentation.
Click "Slide Show." in the 2nd bar from the top
Click "Set Up Show." in the new menu items that have just appeared.
Use the drip-down list for "Slide Show Monitor" to select the required monitor
Click OK to confirm



Then Click the ":Start from Beginning (f5) icon in the top bar
The presentation should then run on the screen you requested, leaving you control on Screen 2.
The Remote Control mouse / Clicker should work if the batteries are OK.
Check the the receiver is plugged into the USB hub on the tech desk.