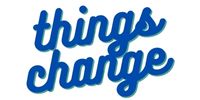 Please Note:
The instructions below were created as per the software or service at the time of writing.
Recent upgrades may have changed the options and/or appearance of the topic in question. if so, please use Google to search for this topic for an updated answer!
How are the presentation projectors and screens set up at Freeway?
Freeway has 3 Output Screens.
The presentation computer has 3 separate monitor outputs, and it is useful to understand which they are and what they are used for.
Screen 1 - Slides for Live Stream
This screen is what is sent to the production Screen and is Video input 4 to that console.
It appears as the small right-most window on the bottom of the production screen.
This uses a HDMI port
Screen 2 - Control screen for Proclaim, Lighting, OneDrive etc.
Used to control everything
Sits on the tech desk next to the production screen
This uses a DIV (Digital output ) port probably using a converter cable to output as HDMI
Screen 3 - Projector screens (front) and TV (back wall)
This display goes to the 2 projectors/screens at the front of the auditorium, plus the TV on the back wall, via a RGB connected splitter.
The screens at the front only take a RGB connection and have a 4:3 display format, so 16:9 is displayed as a letterbox format.
If you loose track of the mouse pointer, it may be on another screen, but at least they are all in a row horizontally, so you should be able to drag the mouse left or right to try and find it.
Refer also to FAQ: How to display PowerPoint slideshow on a different screen