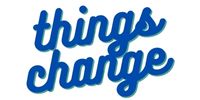 Please Note:
The instructions below were created as per the software or service at the time of writing.
Recent upgrades may have changed the options and/or appearance of the topic in question. if so, please use Google to search for this topic for an updated answer!
Training in Proclaim?
Where can I find training for the Faithl.ife Proclaim Proclaim program used to display songs and other items during worship?
If you are new to Proclaim or want a quick 5-minute refresher, then watch this Product Tour video.
Use the links below to find the type of help you are after:
Features used within Freeway
Note that as of September 2022, Freeway is probably still only using a small number of features available within Proclaim, namely
Announcements slides, prepared within PowerPoint, used within Pre/Post service loops., and as needed
Song Lyrics, retrieved from CCLI
Playing pre-recorded videos
On-Screen Bible (as needed)
Web page display (as needed)
Virtual Screens
We are not using the following features, either because
we are doing things a different way,
have not yet explored the options to do so,
or have had no need at the moment
Features not currently in use
Notes screen
Signals (to engage audience members with mobile devices - requires people to have the Faithlife Bible App on their phone or device)
Sermon Recording and publishing. This is done via our YouTube live stream and local USB backup
Audience interaction
Sound Desk input, midi or otherwise
Animated backgrounds
Sermon features (other than PowerPoint slides
Digital Signage
Image slideshows
Interactive Presentations
Bible Trivia
Surveys/Results
Cue's (i.e. Directions)
Confidence Screen (replaced by mirrored main screen with different background)
Proclaim Remote App, to control via a phone or tablet
Donations
Online Collaboration tools