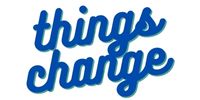 Please Note:
The instructions below were created as per the software or service at the time of writing.
Recent upgrades may have changed the options and/or appearance of the topic in question. if so, please use Google to search for this topic for an updated answer!
Using different lyric arrangements for the same song
Sometimes worship leaders need to use different arrangements of orders of songs.
Proclaim has the ability to create and save, different arrangements depending on the worship leader or situation.
New Arrangement
Aftre adding the song from "my Songs" or CCLI, you will notice that the arrangements is set to a default "Main Arrangement" in the drop-down menu.

Yoiu can, or course change the order of the lyrics by clicking the check-box option to enable this option

To Create a new arrangement, but keep the old one, click-on the droip-down list, and click the "Add new Arrangement" option, which allows you to then mae the new arrangement.

if we click on the "Freeway Short version" arrangment, as shown above, we can see that the lyrics have been customised to suit.