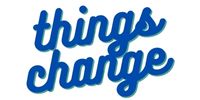 Please Note:
The instructions below were created as per the software or service at the time of writing.
Recent upgrades may have changed the options and/or appearance of the topic in question. if so, please use Google to search for this topic for an updated answer!
Is the DMX Control program configured for the USB interface to the lights?
Sometimes, when things are restarted, the DMX Control program loses the setting that defines the USB interface to the lights.
Checking/Setting the Computer's USB Interface for the Lighting connection
The Physical interface is as shown on the right.

To check or set this setting in the computer, go to the DMX Control program on the Multimedia computer.
Refer also to
Steps:
Once the DMX Control program has been started, and has the configuration loaded, go to the DMX Control program window.

In the top menu bar, click on "Setting"and then "DMX Interface"

A window should then open and display the one configuration device we have, as a blue row. Ensure that the "tick box" options for "Interface Enabled" and "DMX-Out Enabled" and ticked, as shown below.

If you need to go into the "advanced interface settings" mode to set these tick boxes, you can do so via this tab:

Once there, ensure that the only interface we have is selected in the drop-down box, and click OK at the bottom.

Go back to the "Stage View" tab, select all the lights, and adjust the intensity to around 70 to 80%.

If the lights are still not working, now is the time to PANIC!